Avalon High is a 2010 television movie by the Walt Disney company based on the book of the same name by Meg Cabot. It recasts the Arthurian legend as a high school drama, featuring the reincarnations of various characters.
Teenager Allie Pennington transfers to Avalon High and becomes involved in a prophesied re-staging of Arthurian legend. There's a boy, Marco whom Allie believes is the reincarnation of Mordred and will send the world into another dark age.
Britt Robertson as Allie Pennington/King Arthur
Joey Pollari as Miles/Merlin
Molly C. Quinn as Jennifer/Guinevere
Christopher Tavarez as Lance/Lancelot
Steve Valentine as Mr. Moore/Mordred
Devon Graye as Marco
Gregg Sulkin as William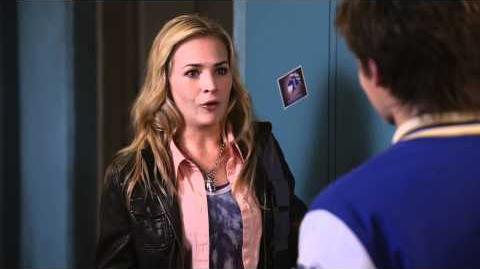 Ad blocker interference detected!
Wikia is a free-to-use site that makes money from advertising. We have a modified experience for viewers using ad blockers

Wikia is not accessible if you've made further modifications. Remove the custom ad blocker rule(s) and the page will load as expected.