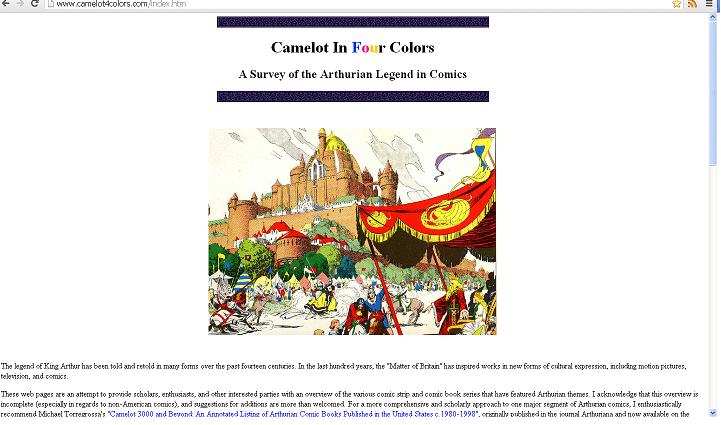 Camelot in Four Colors
is a wide ranging survey of
Arthurian
chararcters, stories, and motifs as they appear in various international comic books, written by Alan Stewart. The title, Four Colors, is a refrence to the printing technique of most comics.
It is divided into four large categories.
Part One -- Retellings of the original legends
Part Two -- New stories of traditional Arthurian characters
Part Three -- Stories featuring original characters derived from Arthurian legend
Part Four -- Stories featuring characters not generally associated with the Arthurian legend who interact with it on a temporary basis
Part Five -- Adaptations of Arthurian works in other media
Ad blocker interference detected!
Wikia is a free-to-use site that makes money from advertising. We have a modified experience for viewers using ad blockers

Wikia is not accessible if you've made further modifications. Remove the custom ad blocker rule(s) and the page will load as expected.