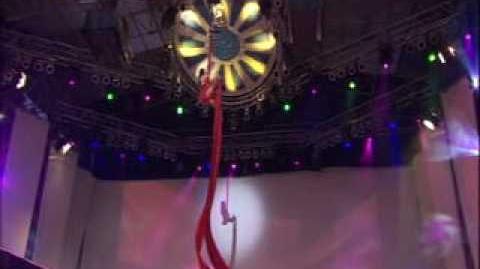 Excalibur is a three-part "Celtic rock opera" written and directed by Breton folk-rock musician Alan Simon.
Song listing
Edit
1-Dihun (Orchestre Symphonique de Prague)
2-Pour l'Amour de la Reine (Tri Yann)
3-The Elements (Roger Hodgson)
4-Castel Rock (Fairport Convention)
5-Morning Song (Nikki Matheson)
6-Celtic Dream (instrumental d'Alan Simon)
7-Ad Libitum (Carlos Nunez et l'Orchestre symphonique de Prague)
8-Morganne (Bohinta)
9-The Gest of Gauvain (Fairport Convention)
10-Davet Ar Baradoz (Denez Prigent)
11-La Complainte de Perceval (Gabriel Yacoub)
12-The Quest (choeurs orthodoxes bulgares "PHILIPPOPOLIS")
13-The Will of God (Roger Hodgson)
14-Camlann (Bohinta)
15-L'appel de Galahad (Angelo Branduardi)
16-Excalibur (Dan Ar Braz)
17-Vers l'Ile d'Avalon (Bruno le Rouzic)
Ad blocker interference detected!
Wikia is a free-to-use site that makes money from advertising. We have a modified experience for viewers using ad blockers

Wikia is not accessible if you've made further modifications. Remove the custom ad blocker rule(s) and the page will load as expected.