Merlin is an opera by Isaac Albéniz, with an English libretto by Francis Money-Coutts, 5th Baron Latymer. Written between 1897 and 1902, it was meant to be first in a trilogy of operas. Albéniz worked on an opera Lancelot before his death in 1909, but did not begin work on the third part he had entended to title Guinevere. A complete staging of 'Merlin' did not take place until 2003.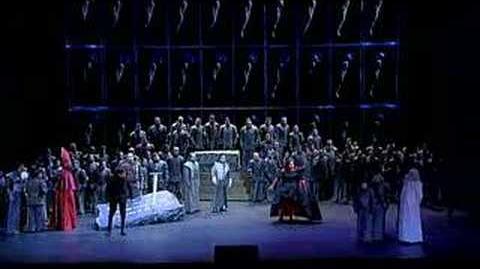 Ad blocker interference detected!
Wikia is a free-to-use site that makes money from advertising. We have a modified experience for viewers using ad blockers

Wikia is not accessible if you've made further modifications. Remove the custom ad blocker rule(s) and the page will load as expected.