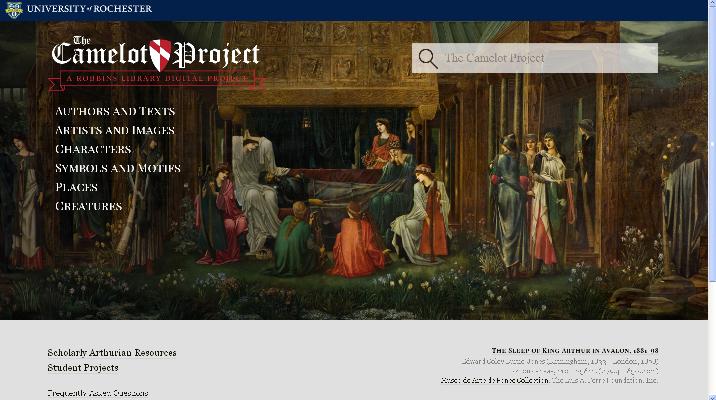 The Camelot Project is an extensive online database designed to make available a wide range texts, images, bibliographies, and basic information about the
Arthurian
legends. The project, begun in 1995, is sponsored by the University of Rochester and prepared in The Rossell Hope Robbins Library, located in Rush Rhees Library. The Camelot Project was created by Alan Lupack, Director of the Robbins Library, and Barbara Tepa Lupack.
The database is divided into
Authors and Texts
Artists and Images
Characters
Symbols and Motifs
Places
Creatures
Ad blocker interference detected!
Wikia is a free-to-use site that makes money from advertising. We have a modified experience for viewers using ad blockers

Wikia is not accessible if you've made further modifications. Remove the custom ad blocker rule(s) and the page will load as expected.