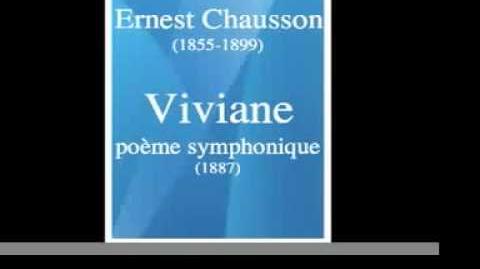 Viviane, is a symphonic poem by the French composer Ernest Chausson. Chausson's first true composition for orchestra, Viviane was begun in 1882 and influenced by the music of César Franck and Richard Wagner. 
Description
Edit
Named after the faerie Viviane of Arthurian legend, Chausson's piece concentrates on the episode of her affair with the wizard Merlin.
Ad blocker interference detected!
Wikia is a free-to-use site that makes money from advertising. We have a modified experience for viewers using ad blockers

Wikia is not accessible if you've made further modifications. Remove the custom ad blocker rule(s) and the page will load as expected.